A show by members of the Raspberry Pi community
---

14th March 2016
The Pi Podcast #17 – Liz Upton
News
Dr. Lucy Rogers who we interviewed in Episode 10 is one of the judges in the new Robot Wars.
4th Birthday Party in Cambridge and Raspberry Pi Spy, Jenny List and Zach Igielman
Minecraft running over VNC using RealVNC
Beginner's Guide to Installing Node.js on a Raspberry Pi
SIX WOMEN DOING EXCELLENT THINGS WITH RASPBERRY PI – International Women's Day post. Including Cat Lamin who we interviewed on Episode 3
Liz Upton
Liz Upton is Director of Communications at Raspberry Pi Foundation.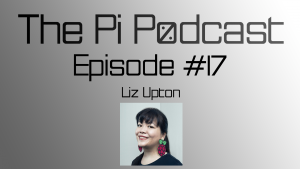 You can subscribe to the show on iTunes, Stitcher, YouTube or find the RSS feed on our site.
If you want to get in contact you can email show@, find us on Twitter or Facebook or leave a comment below. Thanks for listening.
---
2 comments
Comments are now closed.