A show by members of the Raspberry Pi community
---

16th September 2015
The Pi Podcast #3 – Cat Lamin
News
Western Digital kit includes 1TB drive, PSU, 4GB SD card and cabling. £45 with promo code.
Stack Overflow article on raising the USB current to support external hard drives.
GoBox: Kickstarter project from Dexter Industries
Eben Upton Interview by The Raspberry Pi Guy. Camera module EOL of sensor is interesting. Means there has to be a new camera module.
Kids in remote village learn tech through the Pi
Cat Lamin

Cat Lamin is a primary school computing coordinator who organises Raspberry Pi based Coding Evenings.
You can find out more on her blog and she's also on Twitter.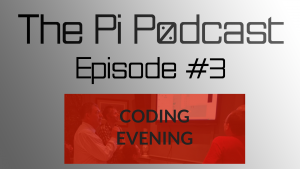 You can subscribe to the show on iTunes, Stitcher, YouTube or find the RSS feed on our site.
If you want to get in contact you can email show@, find us on Twitter or Facebook or leave a comment below. Thanks for listening.
---
6 comments
Lieven Hanssen 16th September 2015 - 23:12

Dear hosts,

thanks a lot for this podcast. It was a great guest, because hearing her talk got me fired up to try and learn and experiment with the Pi, in stead of collecting dust in my cupboard.
One of the things I would like to get out of this podcast is reference materials of how I can get going with my Pi and start my own project. Because there is so much out there, it's a bit overwhelming to pick a starting point. I would like to learn to program Python 3 for example but I have no idea where to start. I'll try to use the materials and projects referenced in the podcast to start wading in and hopefully it will get and keep me going.

Thanks!

Isaac 16th September 2015 - 23:38

Thanks for the comment Lieven! A couple of books I would suggest for you are "Raspberry Pi Cookbook" by Simon Monk and "Raspberry Pi Cookbook for Python Programmers" by Tim Cox. Both of those have great entry level projects and code examples to get you ramped up at a nice pace. Whenever you feel that you are ready to level up, please send us another comment and I'll put you in touch with several other books. Thanks again!

Alex L 18th September 2015 - 18:18

Thanks for the link to changing the power supply to the USB ports — I just got a pi 2 and want to have a NAS for backups, personal storage, etc. but my portable wd hard drive only has a usb power supply

The interview with Cat was great — it's exciting to see someone so passionate go headfirst into technology and programming (I'm in a similar boat)

Finally, thanks for putting together this podcast in general. I had been listening to luddites for a few months and then went to Isaac's meetup and got more interested in pi related stuff. I haven't listened to the recent joeress podcasts, but maybe I should give those a listen to as well 😉
Comments are now closed.