A show by members of the Raspberry Pi community
---

18th July 2016
The Pi Podcast #27 – Martin O'Hanlon
News
Pi Wars 2017 now a 2 day event – Saturday 1st and Sunday 2nd April.
Raspberry Pi weather station FAQ
Philip Colligan tweeted picture.
Raspberry Pi Foundation/Trading/Code Club team members now on the site.
OSMC update.
Martin O'Hanlon
Martin O'Hanlon is the co-author of Adventures In Minecraft, Picademy trainer, professional geek and amateur snowboarder. He has a website called <Stuff about="code" />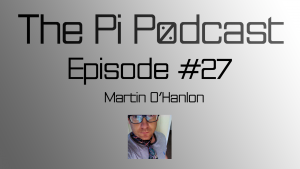 You can subscribe to the show on iTunes, Stitcher, YouTube or find the RSS feed on our site.
If you want to get in contact you can email show@, find us on Twitter or Facebook or leave a comment below. Thanks for listening.
---
One comment