The Pi Podcast #3 – Cat Lamin
Podcast: Play in new window | Download
The Pi Podcast #3 – Cat Lamin

The Pi Podcast is a show by members of the Raspberry Pi community for the Raspberry Pi community.
News
Western Digital kit includes 1TB drive, PSU, 4GB SD card and cabling. £45 with promo code.
Stack Overflow article on raising the USB current to support external hard drives.
GoBox: Kickstarter project from Dexter Industries
Eben Upton Interview by The Raspberry Pi Guy. Camera module EOL of sensor is interesting. Means there has to be a new camera module.
Kids in remote village learn tech through the Pi
Cat Lamin

Cat Lamin is a primary school computing coordinator who organises Raspberry Pi based Coding Evenings.
You can find out more on her blog and she's also on Twitter.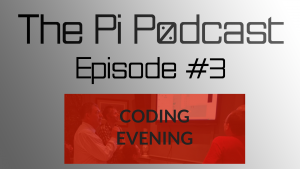 You can subscribe to the show on iTunes, Stitcher, YouTube or find the RSS feed on our site.
If you want to get in contact you can email show@, find us on Twitter or Facebook or leave a comment below. Thanks for listening.